Sell Damaged Vehicles for Cash
Sell Damaged Vehicles: Cash for Car NZ is #1 Nationwide damaged vehicle buyers in New Zealand. Do you need to sell damaged vehicles? You can sell a damaged car to Cash for Car NZ, no matter what condition your damaged car is in. We even buy cars that are completely wrecked or damaged. Whether your car is in perfect condition or has seen better days, you can sell the damaged car to us for the best price. Call Now! 0800224000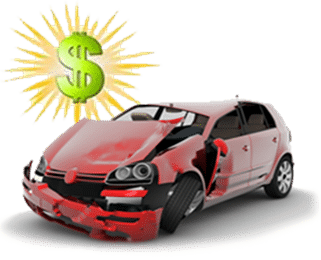 How To Sell Damaged Vehicles?
1. Call Us – Request Quote

Request a free no-obligation quote over the phone on 0800224000 (Free Phone) or submit an online form to find out what's your vehicle is worth?

2. Get Cash Offer

Get best cash offer for your vehicle. Once you accept the offer. We will arrange for a pick up from your place, business place, driveway, backyard or the address you provide to us.

3. We Tow-away

The vehicle removal team will arrive for the pickup at your convenient time; they will complete the necessary paperwork and pay you the cash value on the spot.
Cash for Car NZ, purchases Cars, 4WDs, Vans, SUVs, Trucks & Commercial Vehicles of all makes/models and any age every day all across New Zealand. Each day at one of our locations, someone sells damaged vehicle to us, such as:
Damaged Toyota vehicles
Damaged Nissan vehicles
Damaged Mazda vehicles
Damaged Subaru vehicles
Damaged Mitsubishi vehicles
Damaged Honda vehicles
Damaged Holden vehicles
Damaged Isuzu vehicles
We Buy Any Damaged vehicles
How to sell a car in New Zealand?
Where is the best place to sell vehicles?
We Buy Damaged Cars
FREE Best Market Offers on Any Damaged Vehicles.
Most cars purchased in 24 hours.
FREE nationwide towing & pick-ups!
No obligation. No-haggle. Hassle-free!
It's easy to sell a damaged vehicle to us. The first step is to visit our website at www.cashforcar.nz or call us on 0800224000. There, you'll get an offer online form, where you can input your information and we will call you with the best offer you when you sell a damaged vehicle to us. Then, you can visit our Locations page to discover the areas we serve. You can sell damaged vehicles to us by bringing it to one of our locations, or we can tow it away for free!
If you would like to sell a damaged car of any make, model or year, please call one of our expert purchasing specialists Freephone at 0800224000 or submit our online form for a free no-obligation quote to sell your damaged vehicles.
Related Resources: Sell Damaged Vehicles